Hey NOW!
Once again, Blythe and I made it to this wonderful show and played a LOT of games and got some schwag. Talked with some devs and just had fun hanging out with a bunch of other vidgames geeks.
Now for the pics...
A statue for the Firefall game...the device in the middle actually moved and sounded like the one in the game...
Next 2 pics are of the crowds waiting for the show to start...this year the events for this wait paled in comparison to other years...hopefully this was an just an off year and a quick return to form will be had for next year.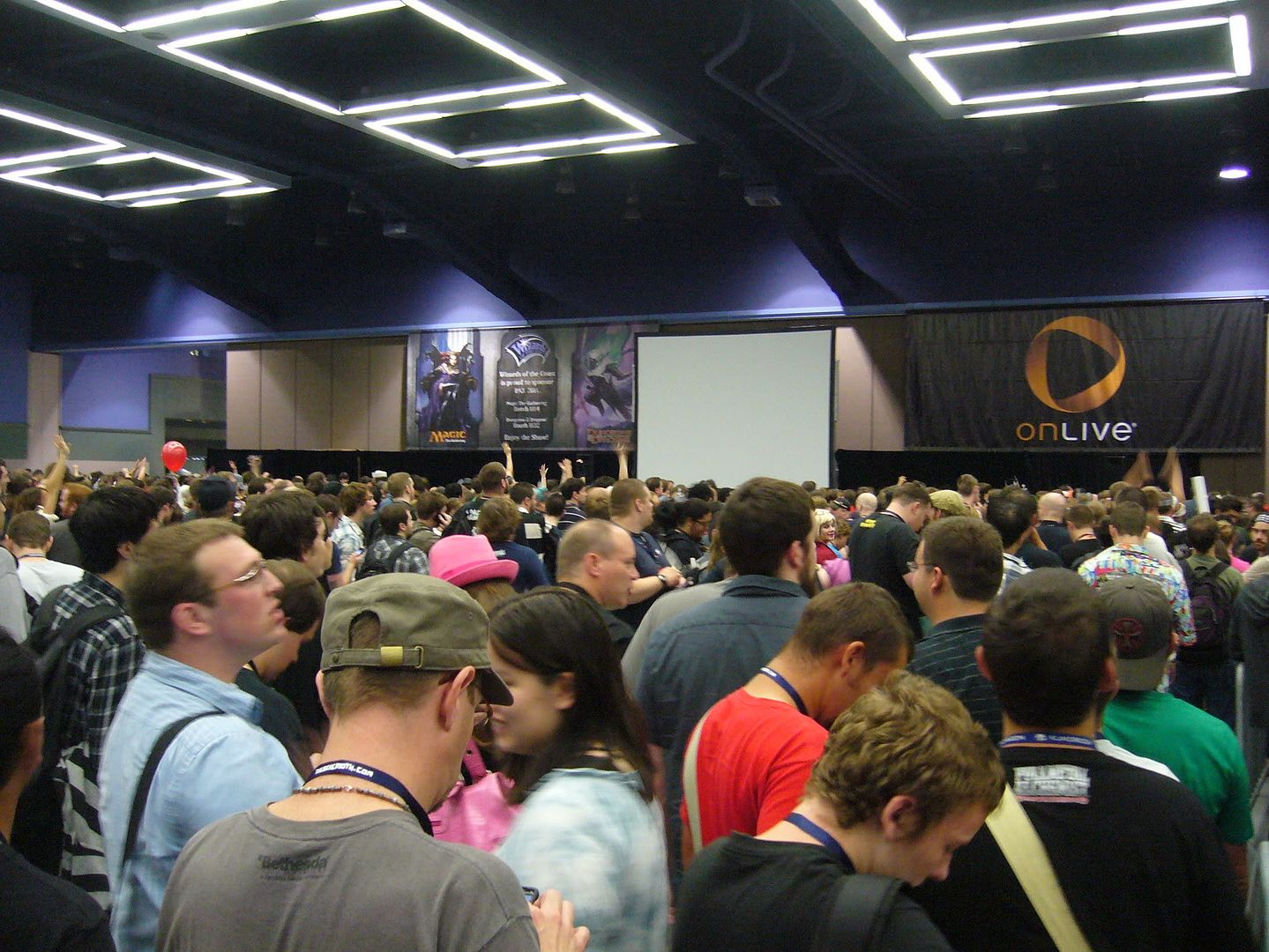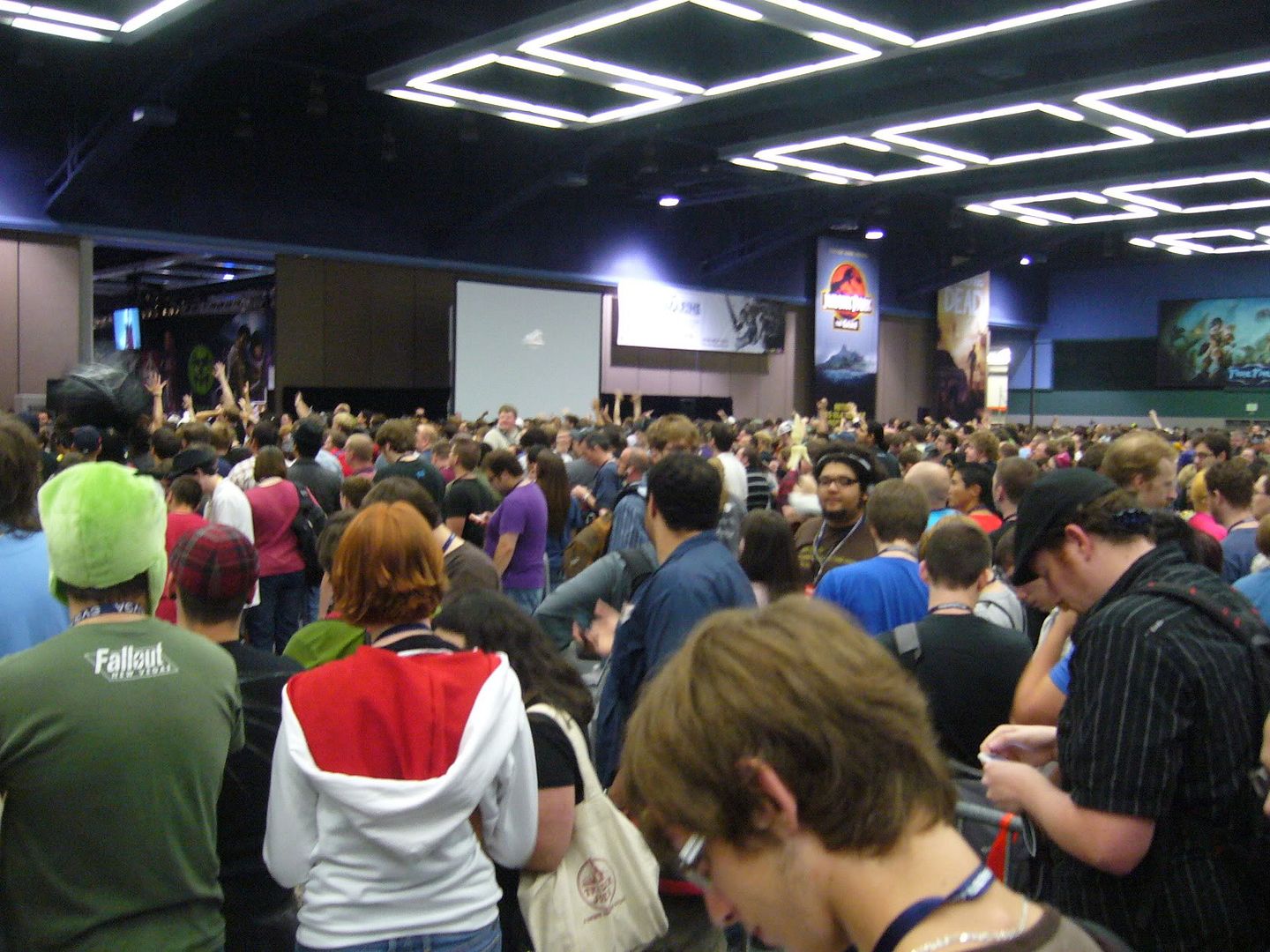 Part of the GW2 booth...didn't really hang here too much...this is their 3rd PAX and the game is not yet out...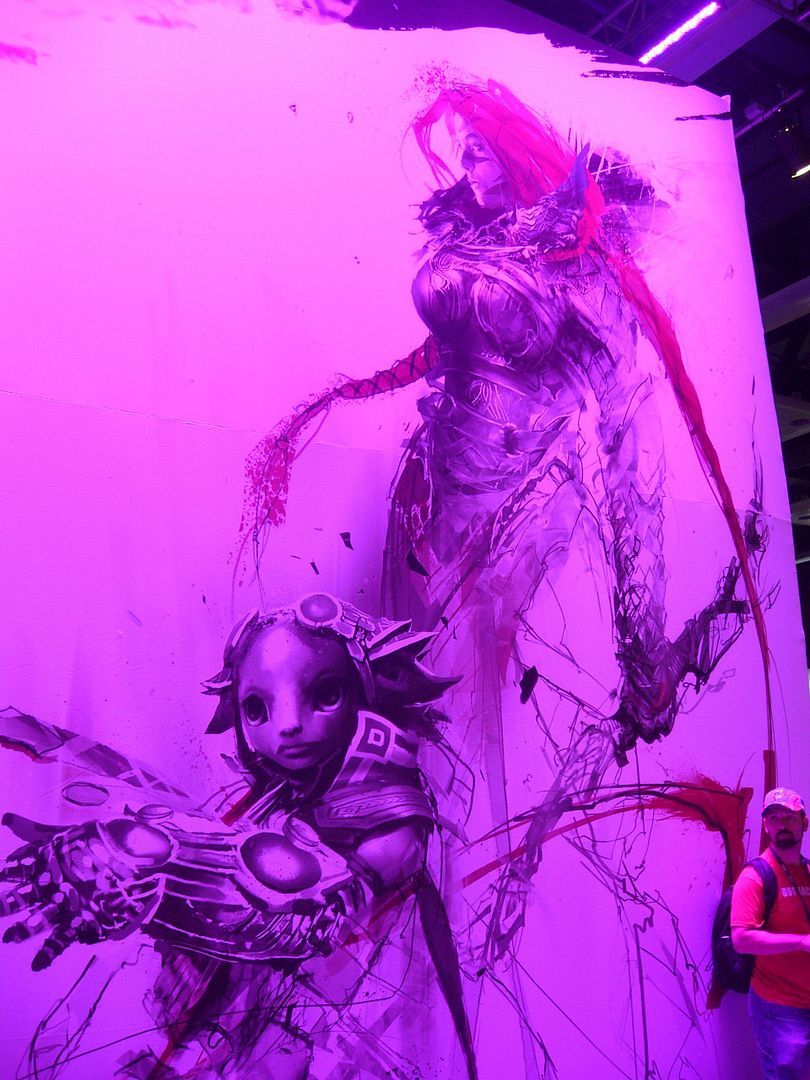 A cute Kameo Cosplay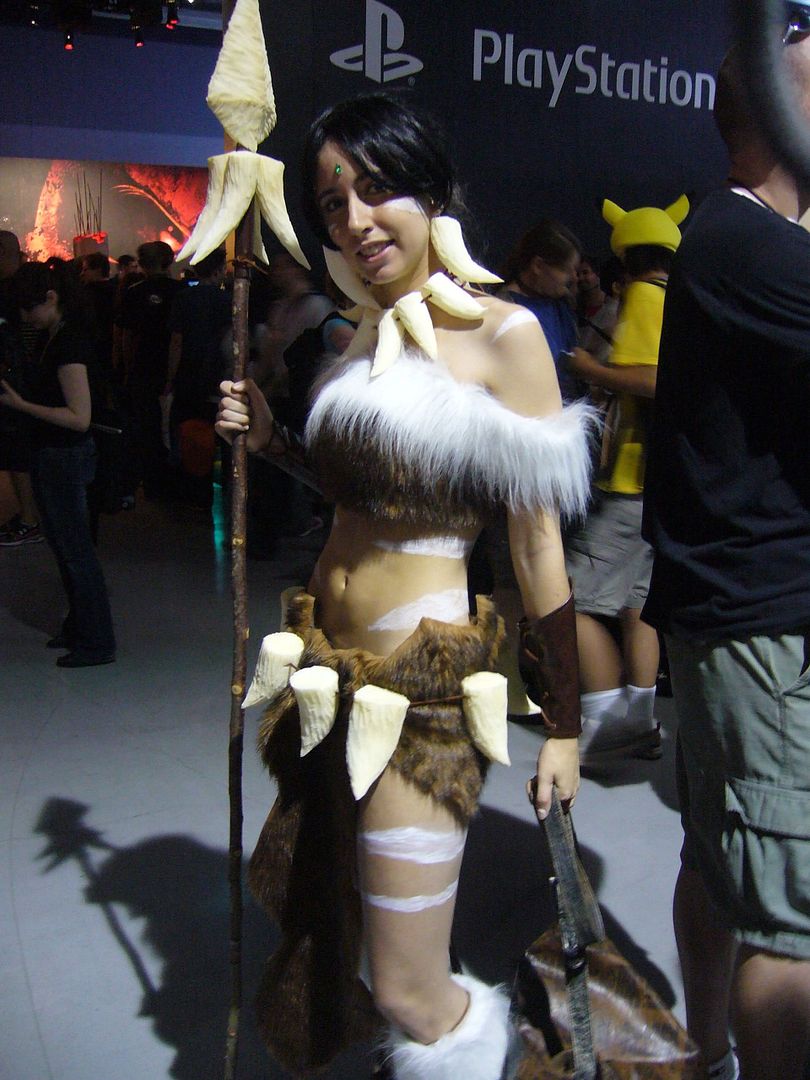 Kinect Sports 2 showing off Baseball. You could control types of pitch and pitchspeed by varying angle of arm and speed of arm. Was cool because pitching was strategic...
Marcus Phoenix Statue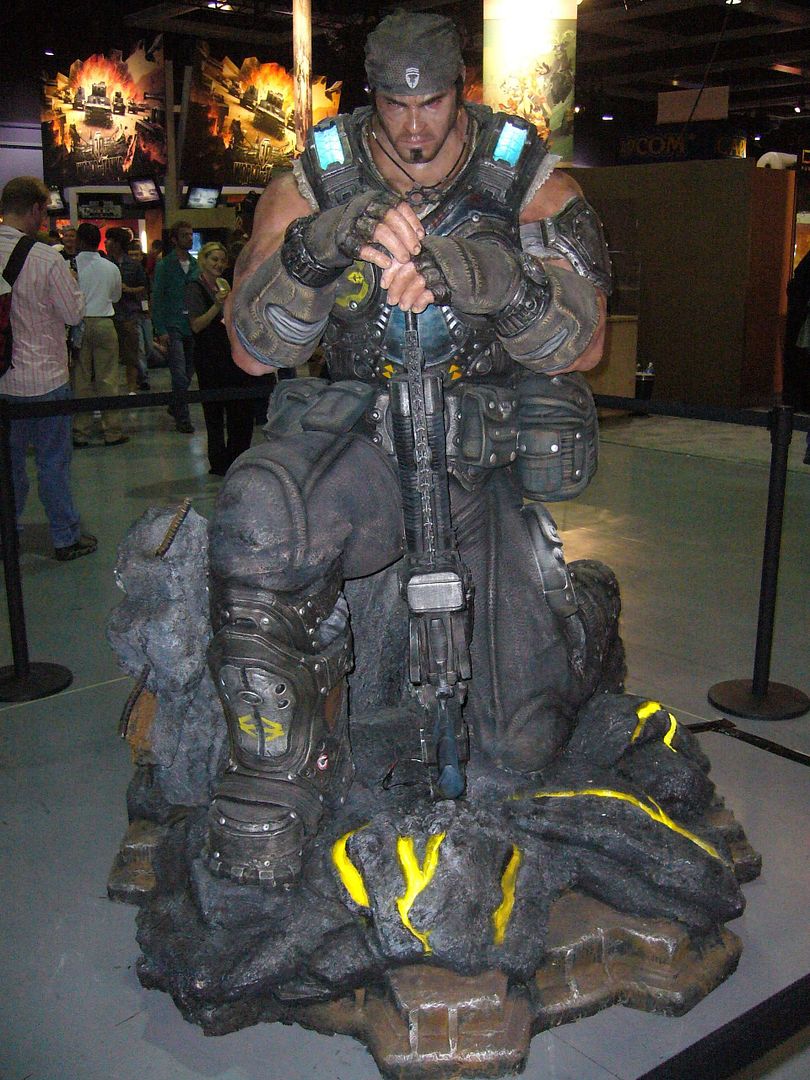 Humvee at BF3 booth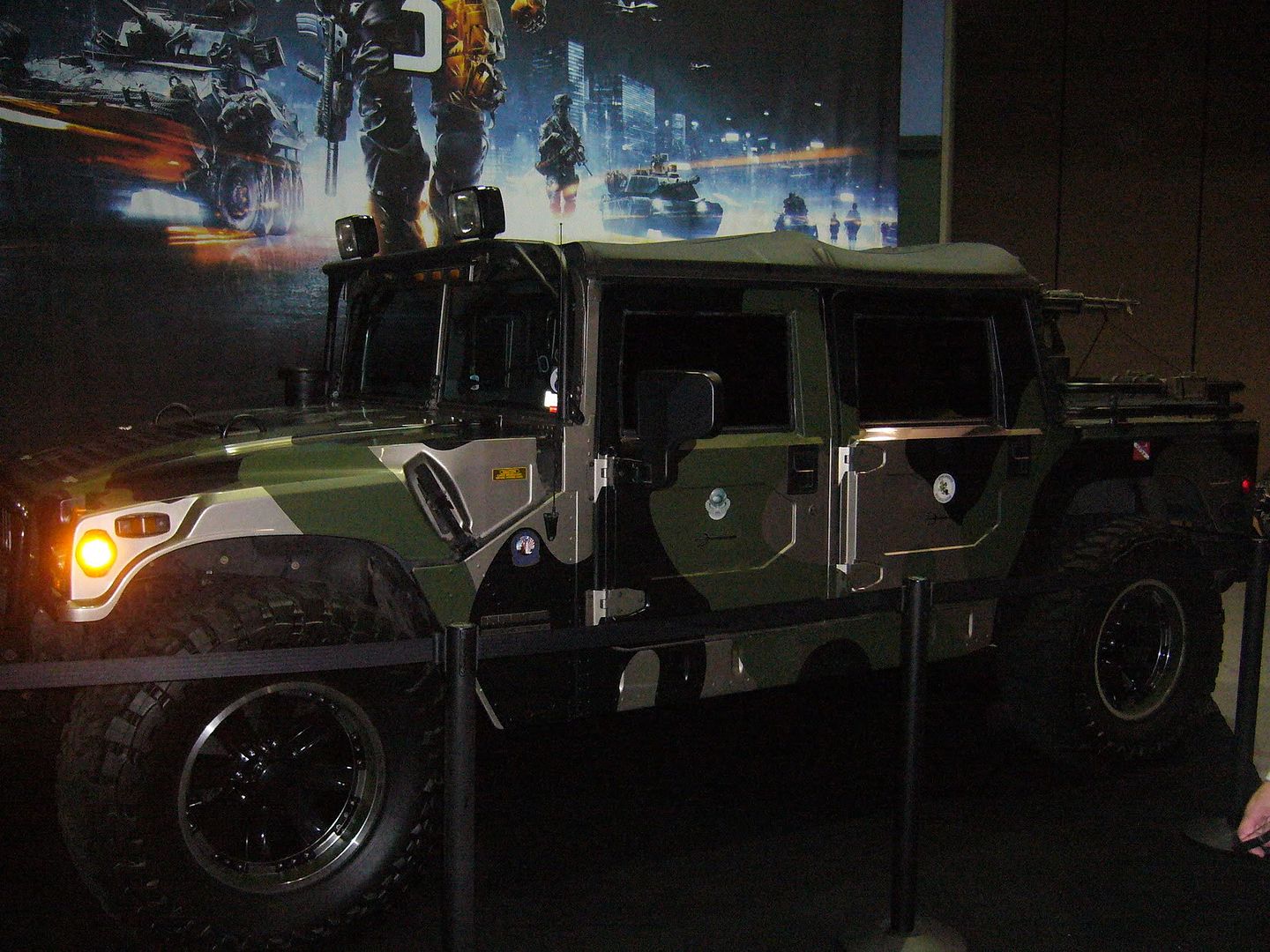 Elise Cosplay at SSX booth. This is one of THE games I will be waiting for. Was AWESOME. Been a fan of SSX since Tricky and SSX3. Blythe and I had an hourlong discussion with one of the Devs on this game. Based on his answers this game will be HUGE...with a LOT of hidden stuff and DLC.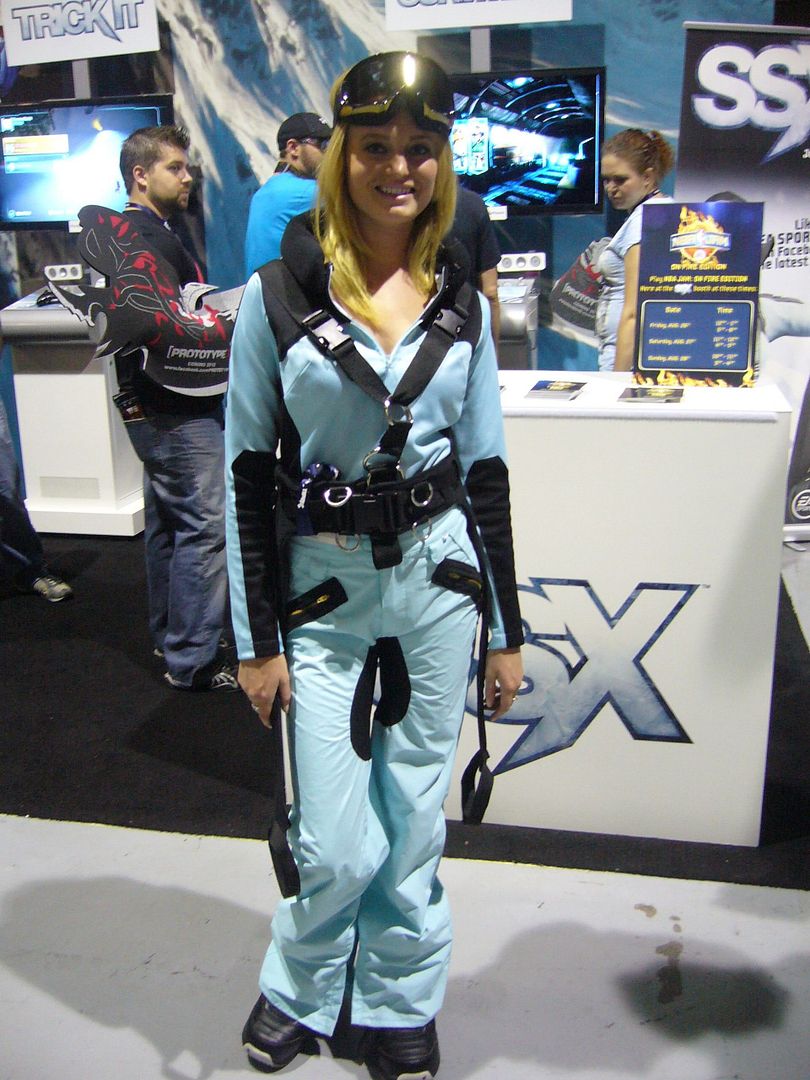 Blythe playing Firefall...I played it as well and had a good time with it. This game will be free...will probably play it.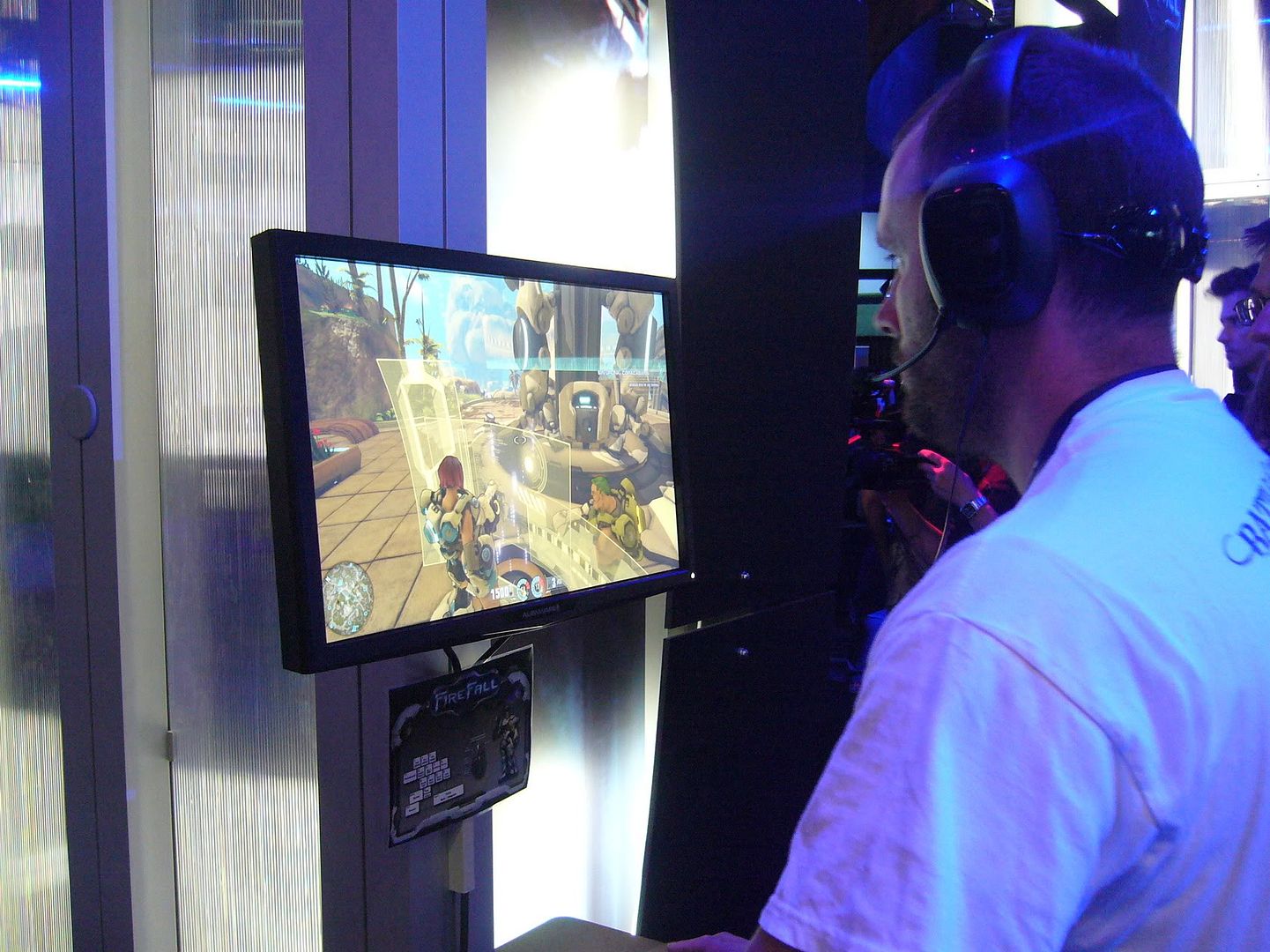 Part of the Bioware area...they were HUGE this year...an ME3 sign.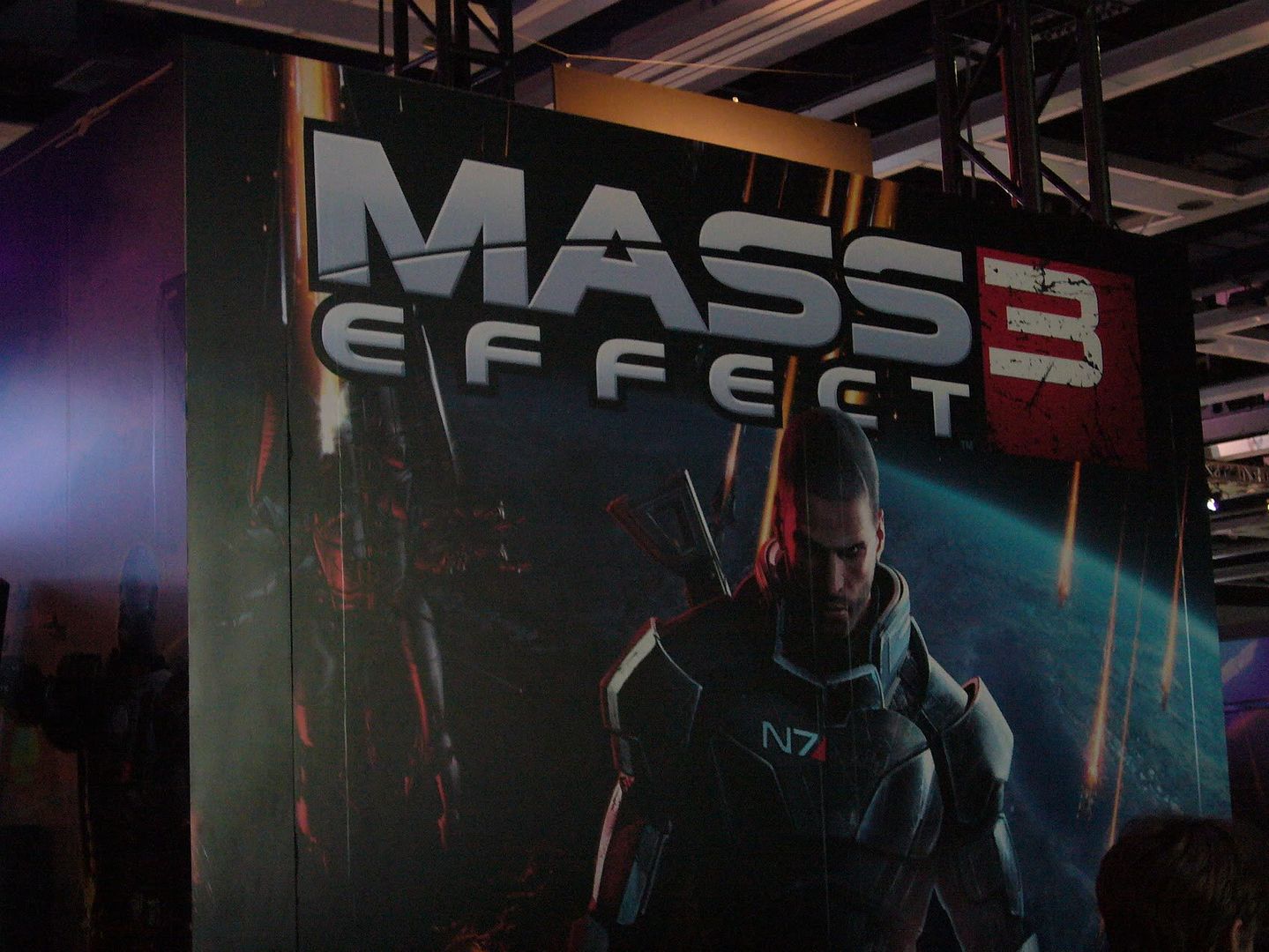 Blurry screenshot of the ME3 Menu and a Blurry screenshot of the first demo mission...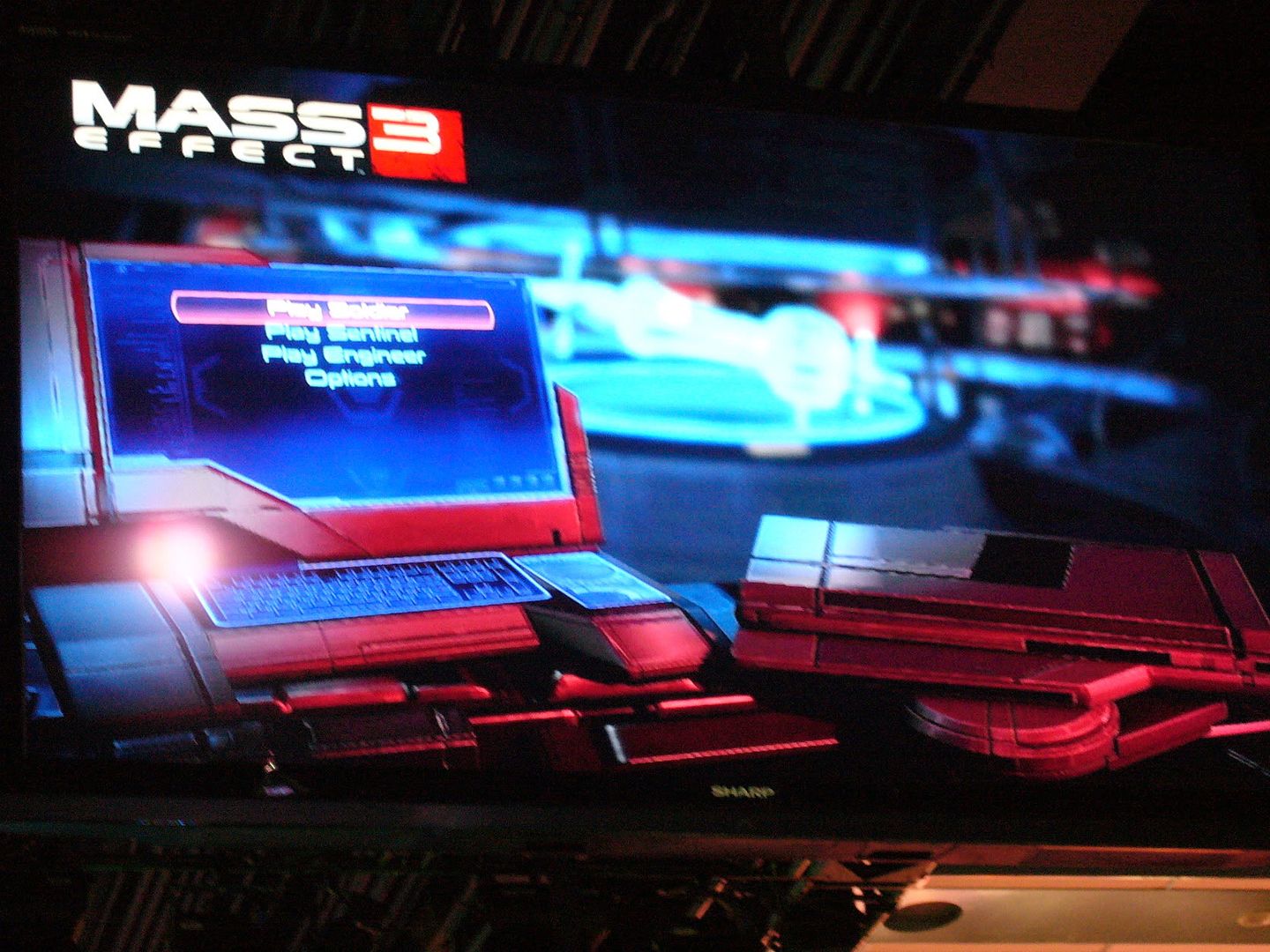 Skyrim Dragon
Elizabeth Cosplay from Bioshock:Infinite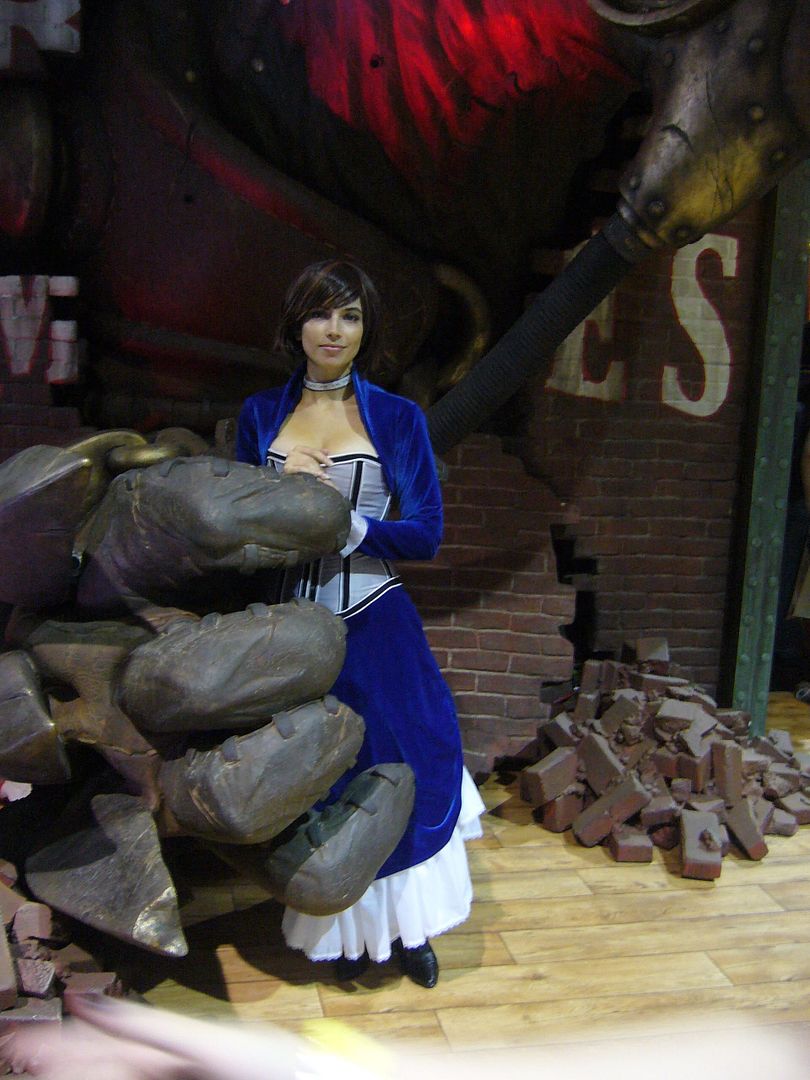 2 models at the End Of Nations RTS game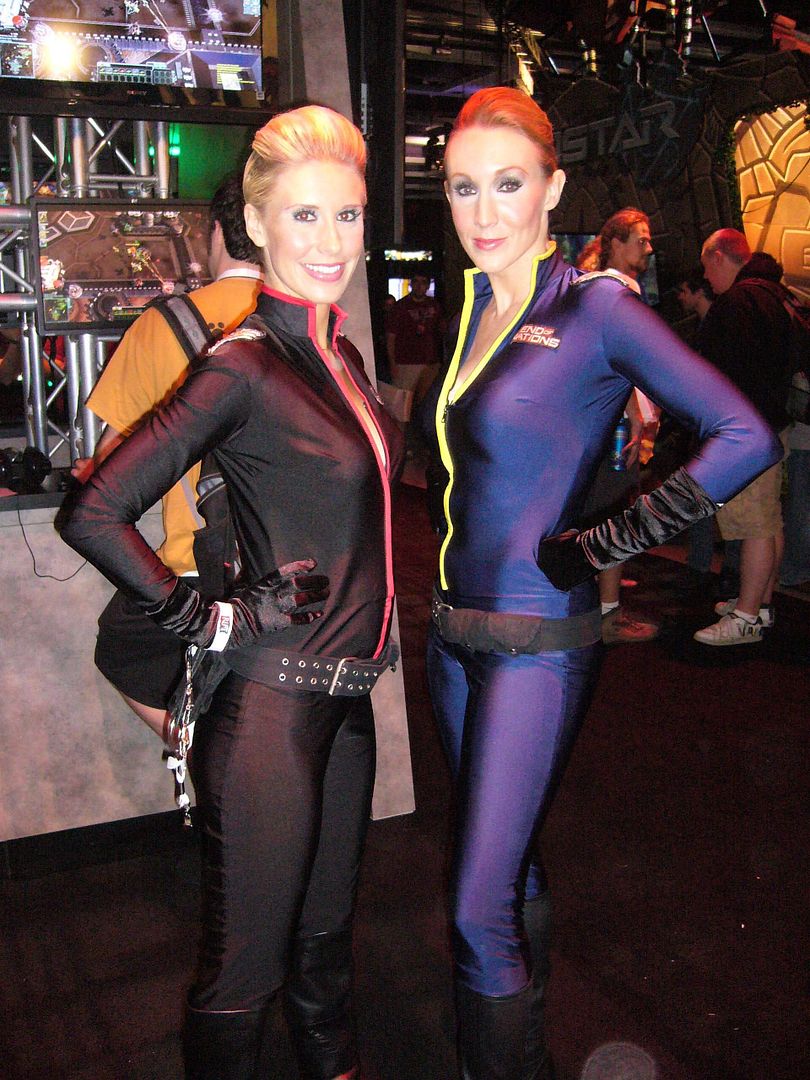 A custom PC with a Skull on top...talked with the builder for about an hour...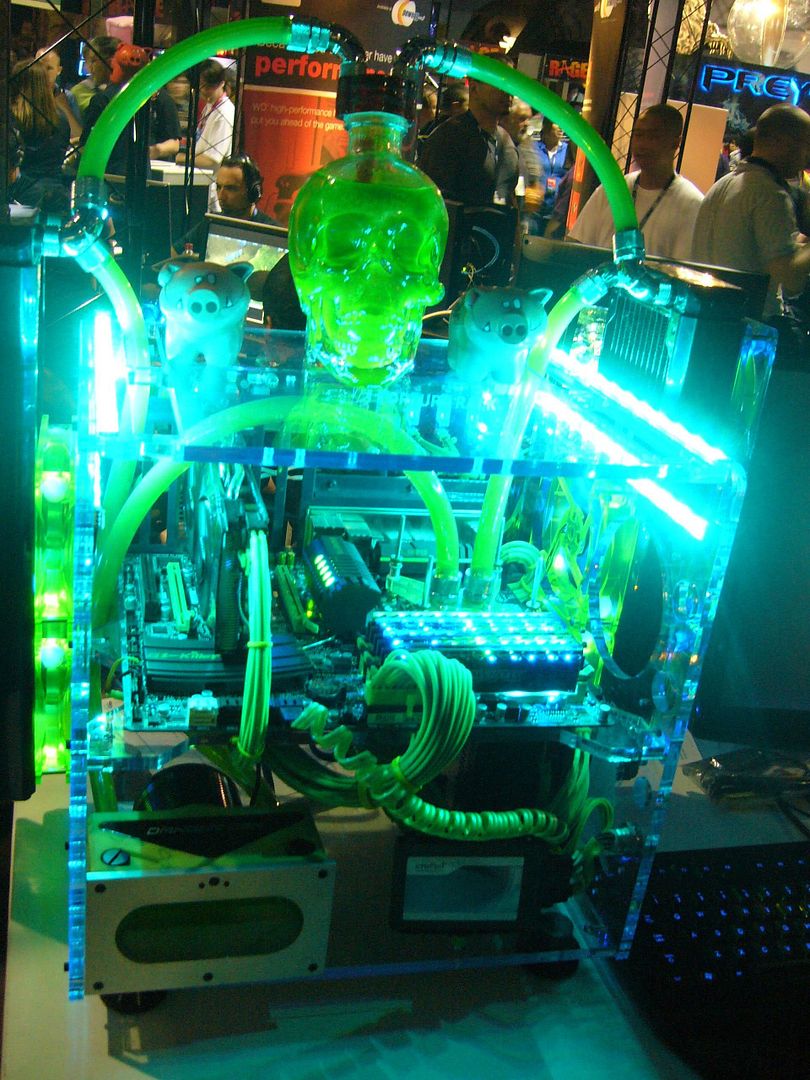 Posters above the booth for both the New Spiderman and X-Men Games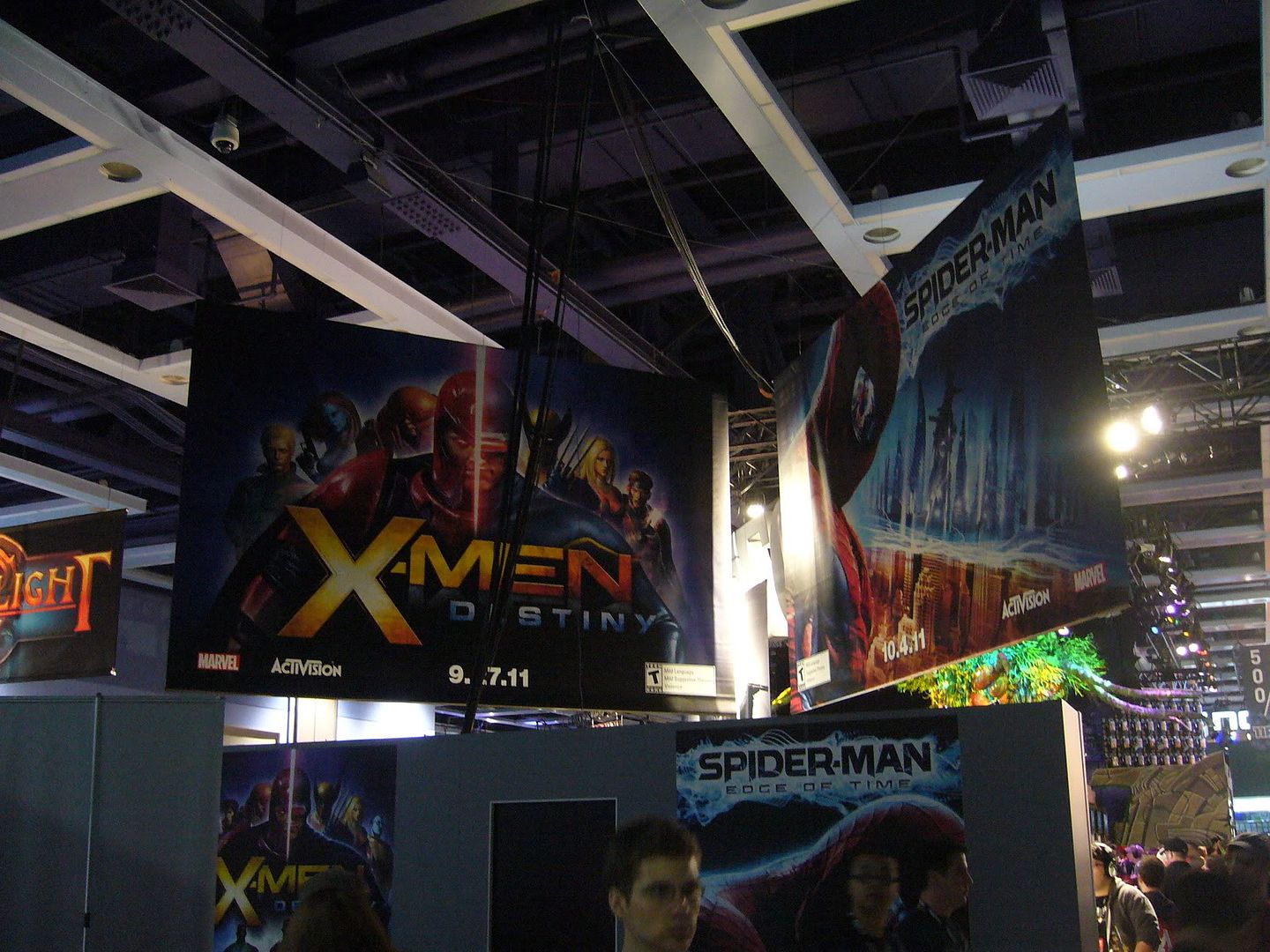 Jurassic Park Jeep
Quorra and Stormtrooper Cosplayers outside of the event on 7th Street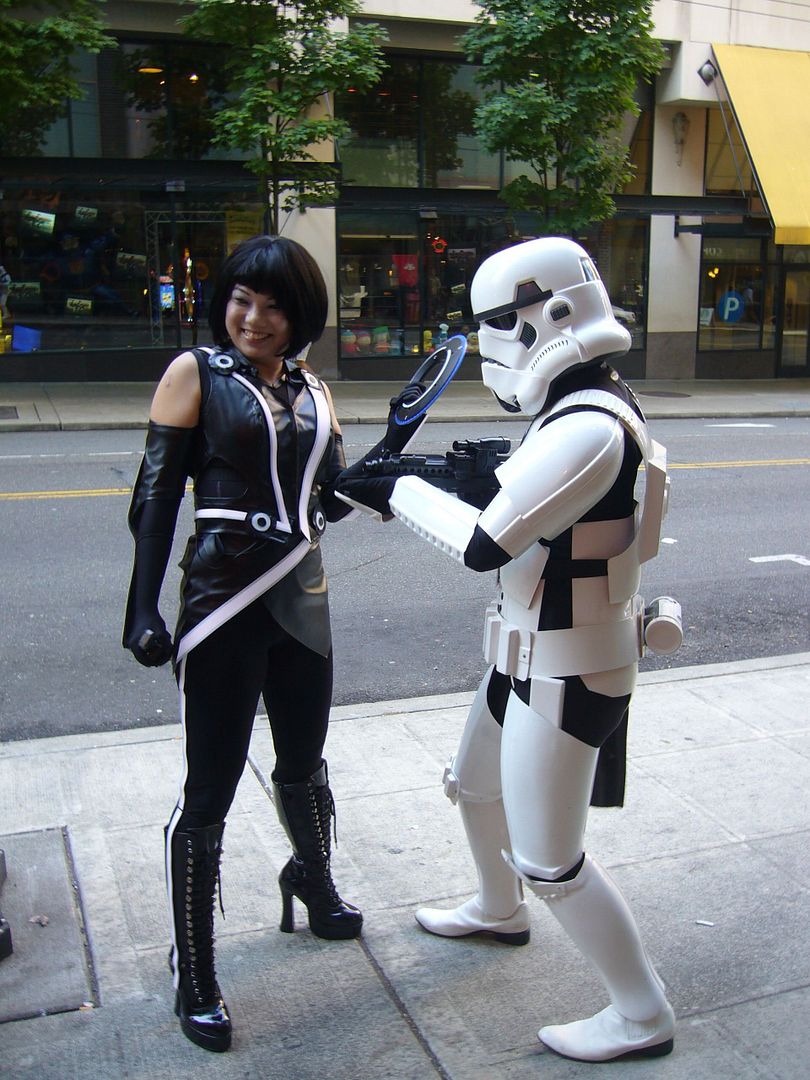 Colonial Space marine cosplay outside the new Aliens games booth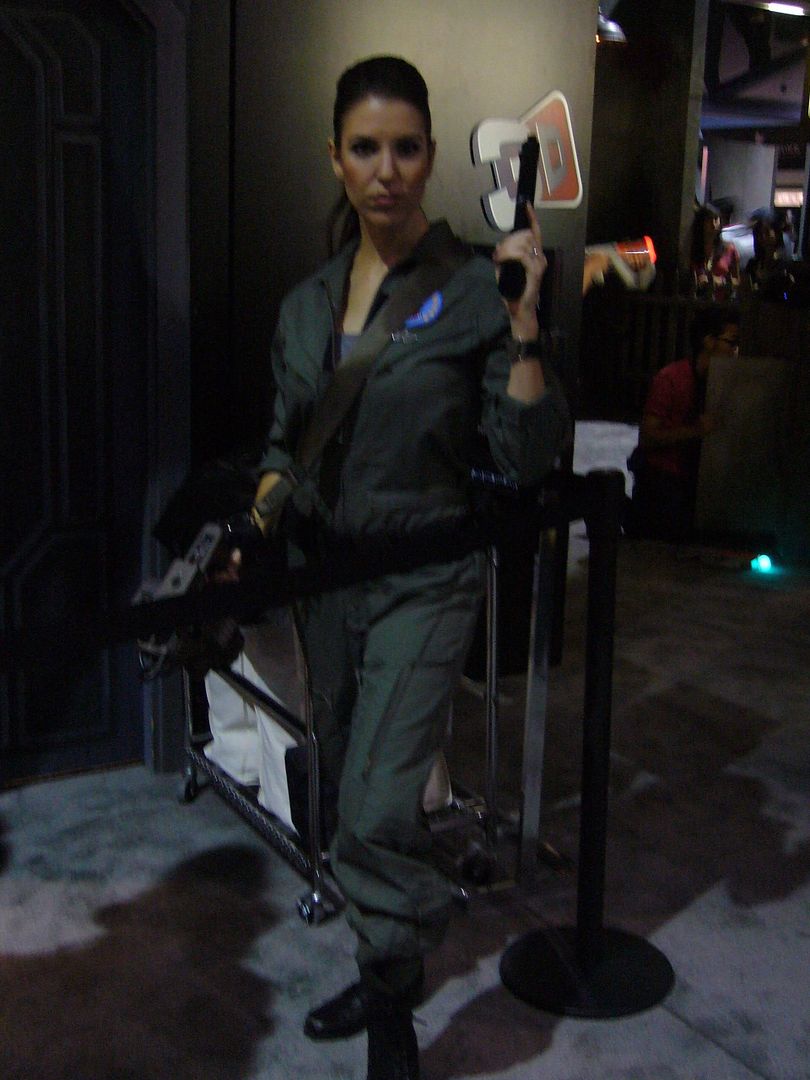 A Nun Cosplayer for a new game coming to IPAD, IPhone, IPod, and Android devices...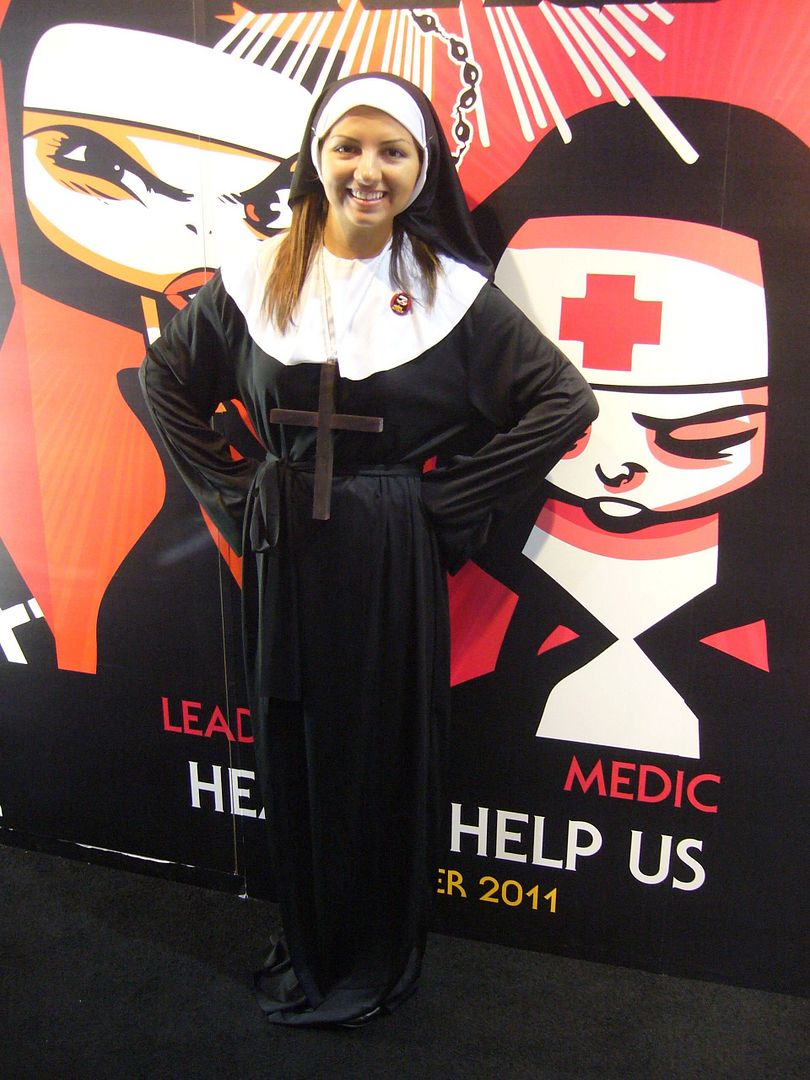 This is a worker at the Antec booth, also known as Kaboom Bitch. She recently played on our server and she stated that she made it a favorite even though she only played there for just over 30 mins. I remembered her name and she stated she enjoyed the time she played there. WTG guys. Really is a small world. She is originally from Everett and started dating someone from Pandemic...they broke up after she moved to Sacramento to be with him and started dating another member of the team...who is now on another pro team. I asked if he was there, and she stated he was at a championship tournament in another state...I forget where. We ended up talking TF2 for close to an hour.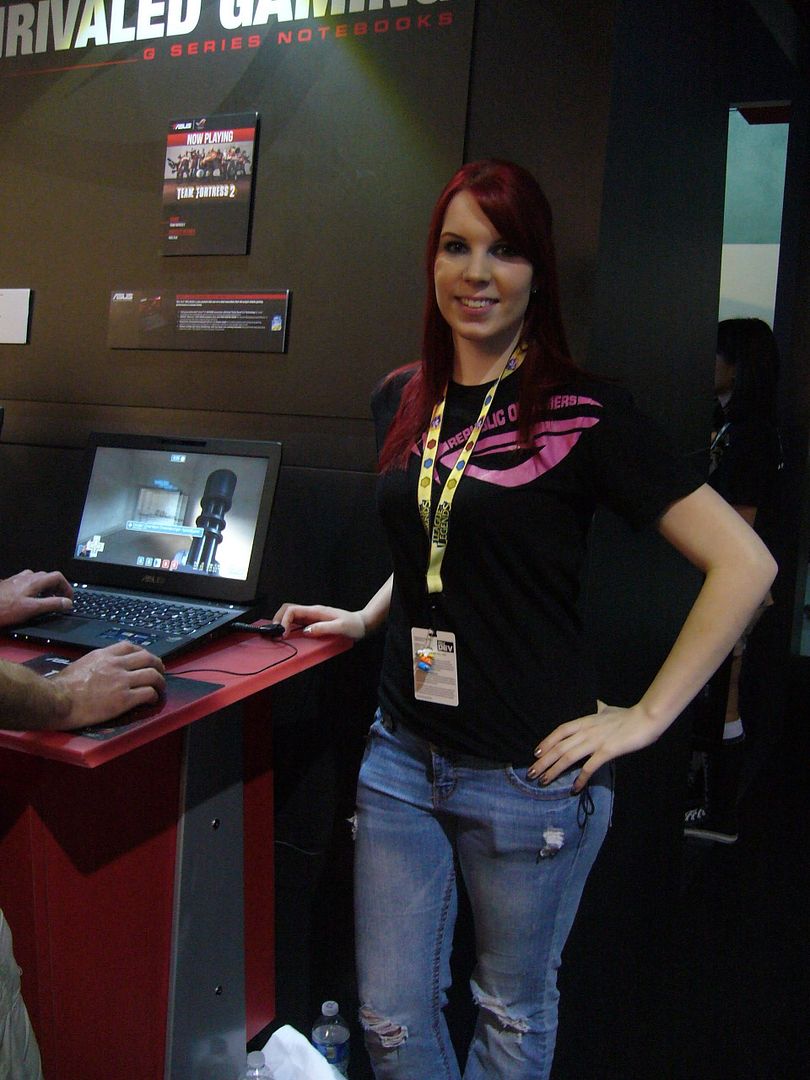 X-Com statue
Bunny Girl at the Wildstar game...this game's art style is like Pixar's Incredibles mixed with a Sci-Fi/Fantasy/Future Aesthetic. The game looked and played awesome. Gonna pay attention to this one...
Lollipop Chainsaw...was actually fun...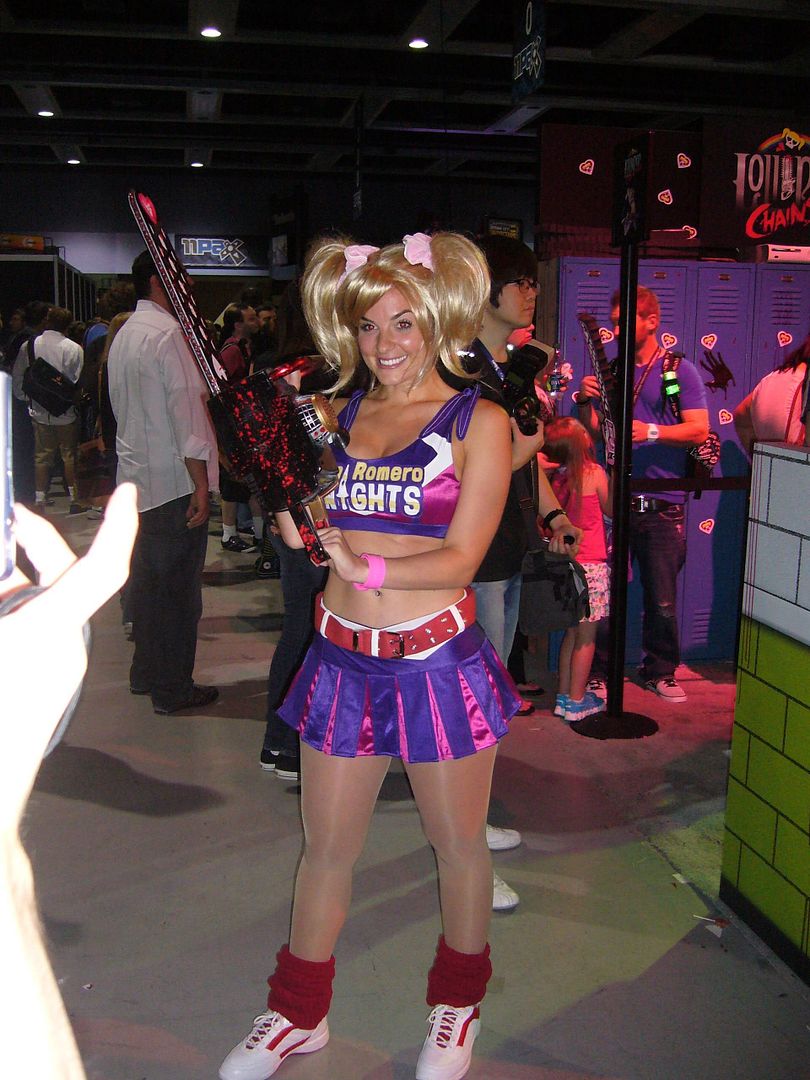 Femshep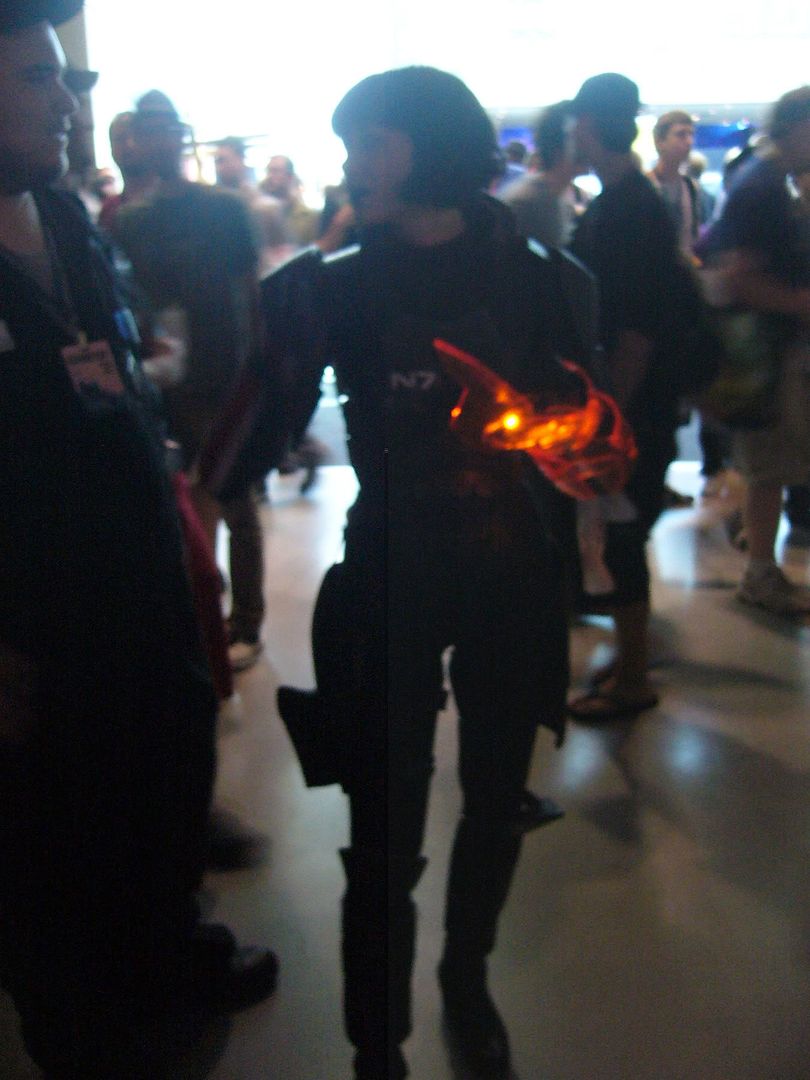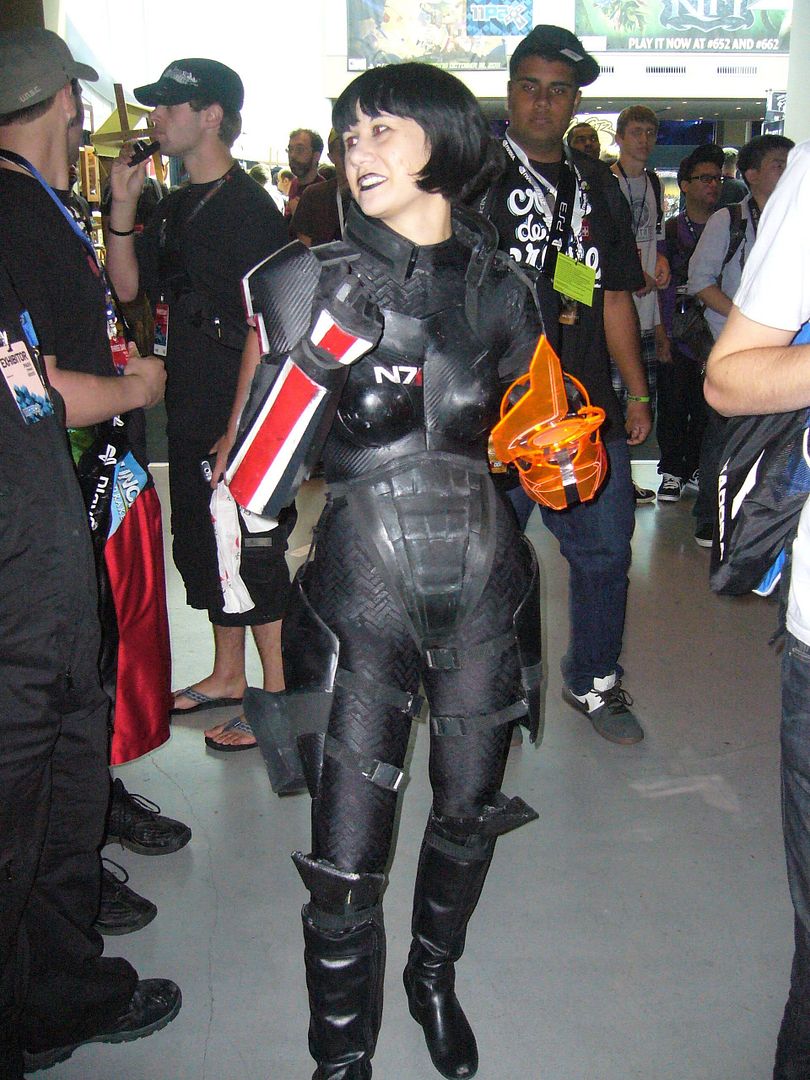 Arkham City booth...this game was AWESOME! Catwoman played very well and her combos were just as brutal as the Bat's.
Rise of Nightmares...first M-rated Kinect Game. The costumes were neat... =/
Very good cosplayer and in 2nd pic she is posing with Scorpion (think this was the 4th Scorpion I saw and probably the best...)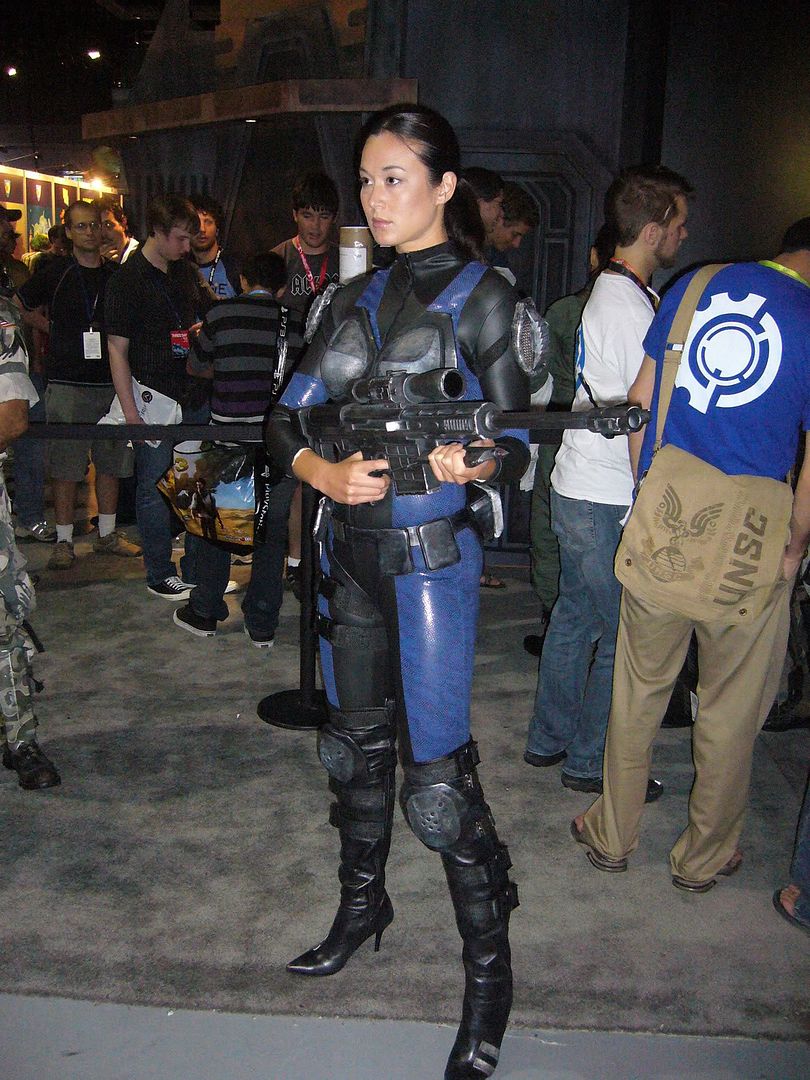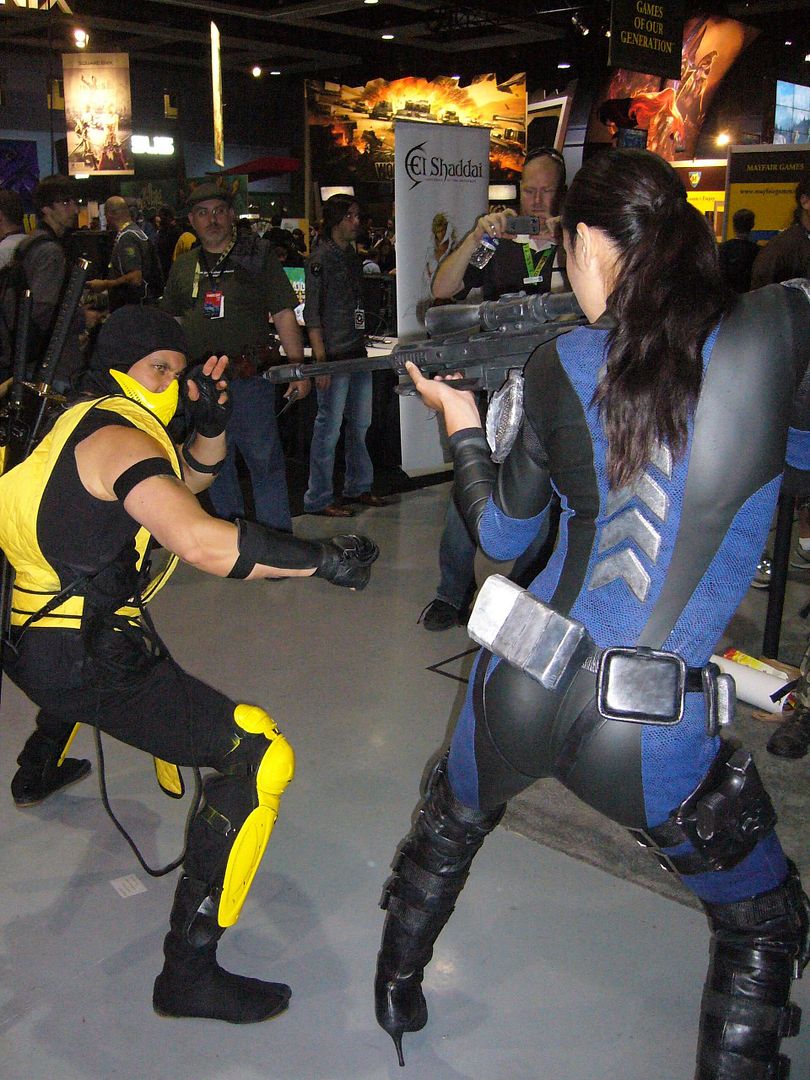 Various Cosplayers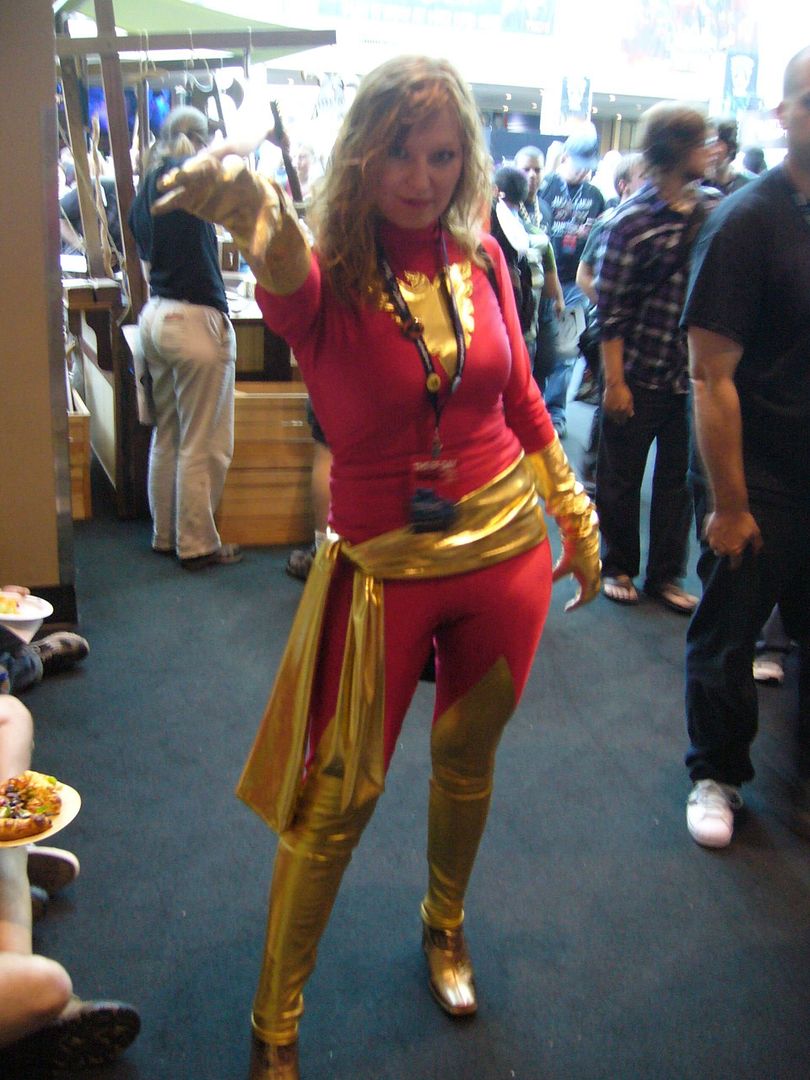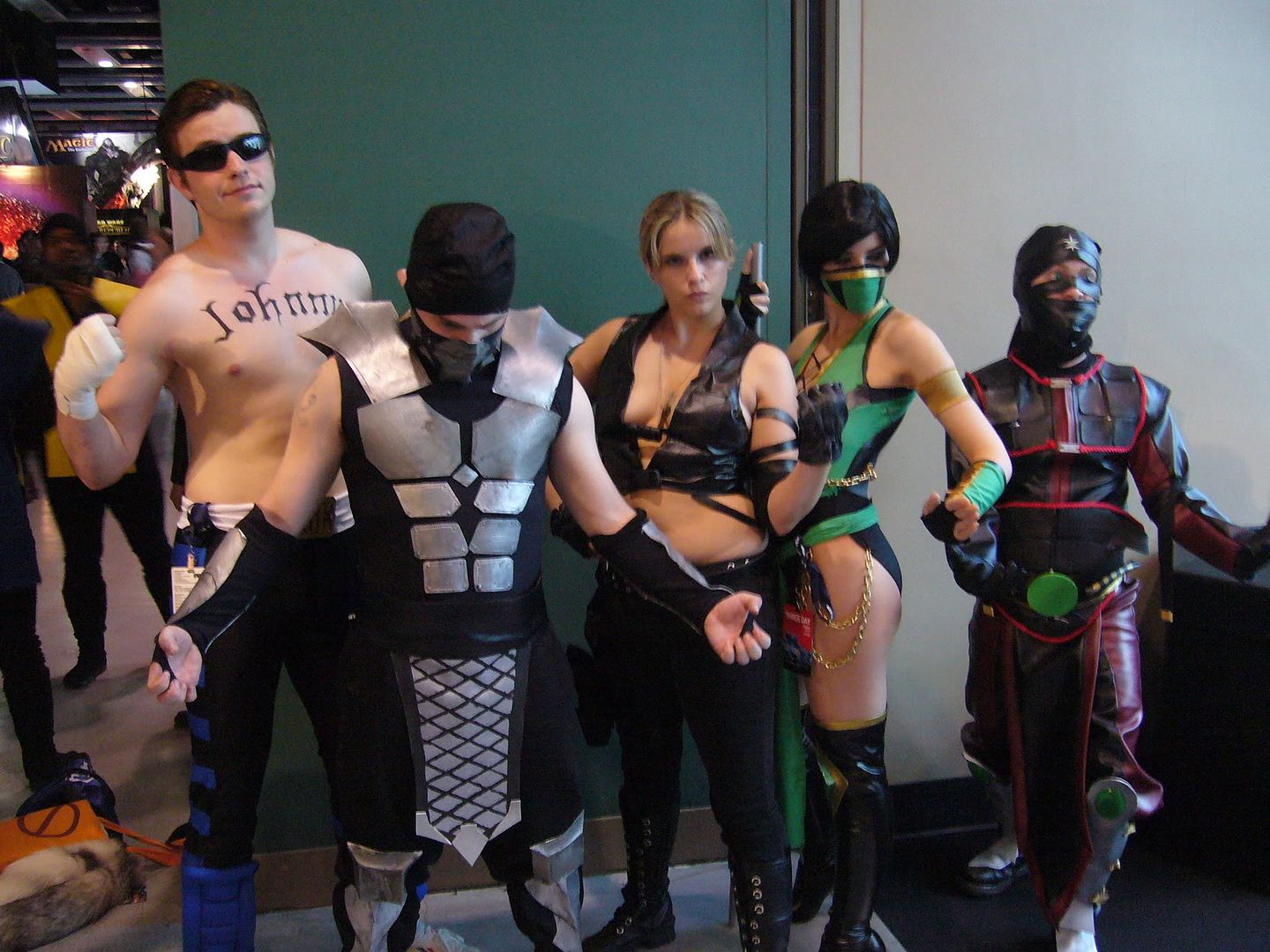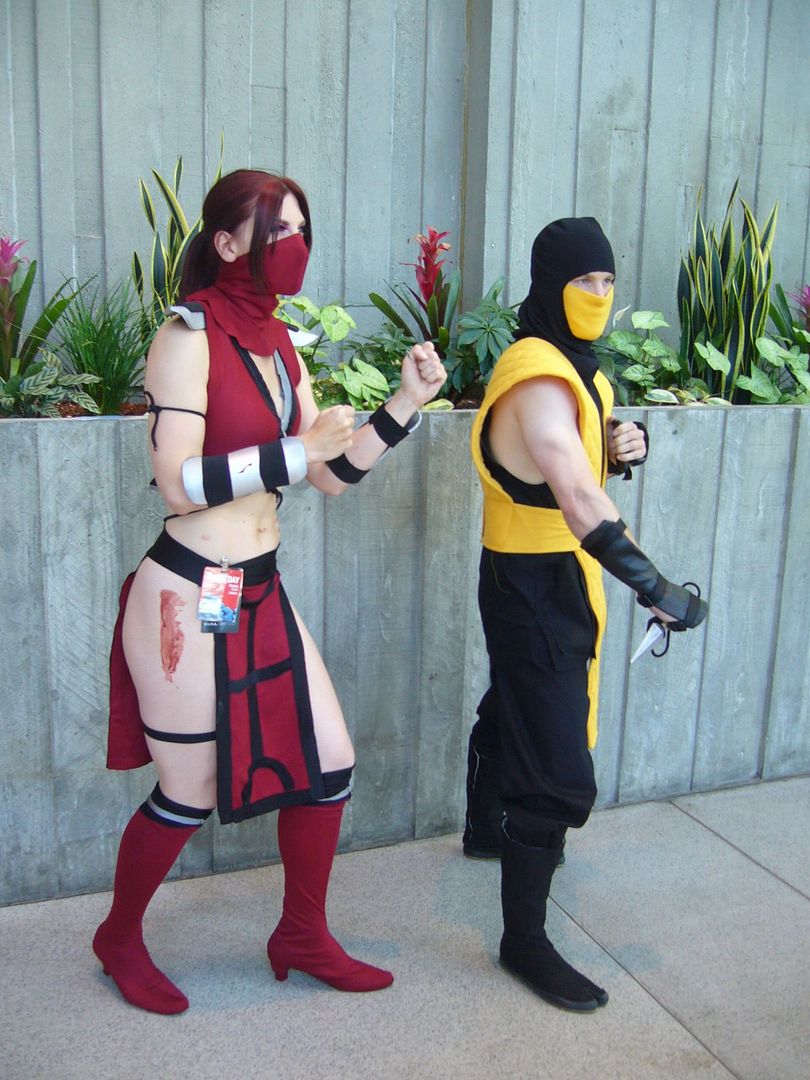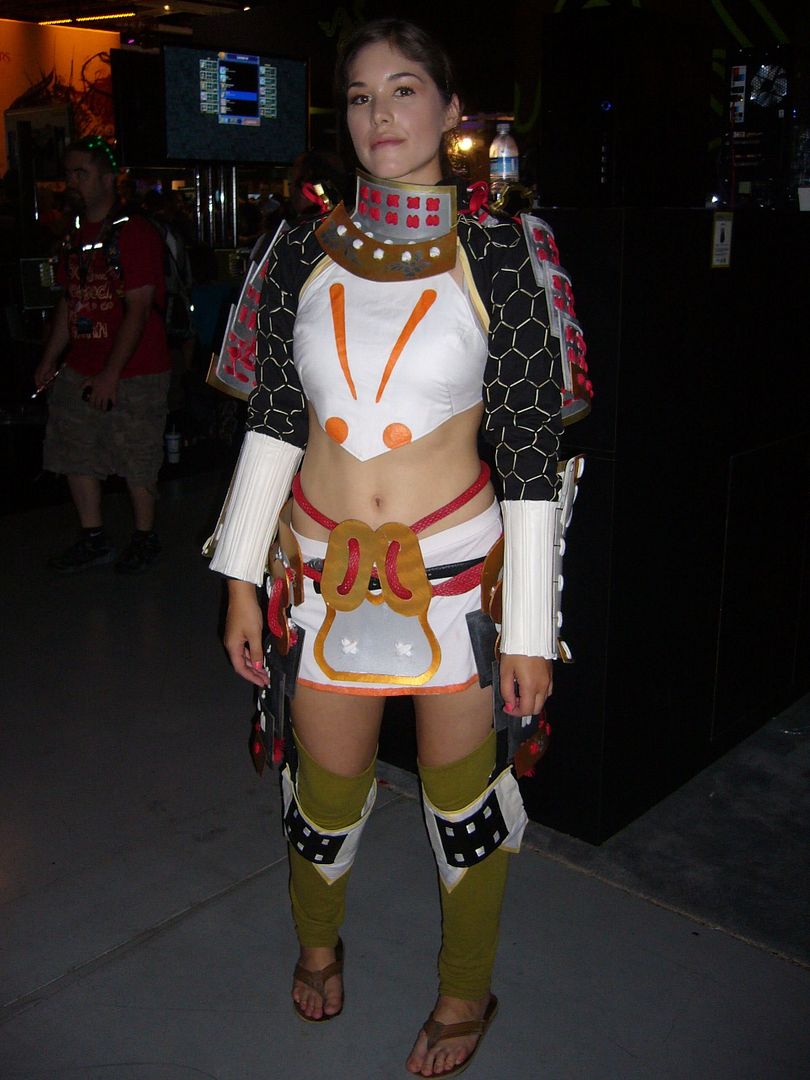 Lastly, me with C3PO and R2D2